OMFG!!! I love them, I love them, I LOVE THEM!!!
Going to the concert with 5 AWESOME girls...(One of which left even more Mae was on stage! =( sadness )...But all in all....fucking awesome NIGHT!!
Pretty boy? I <3 him! =P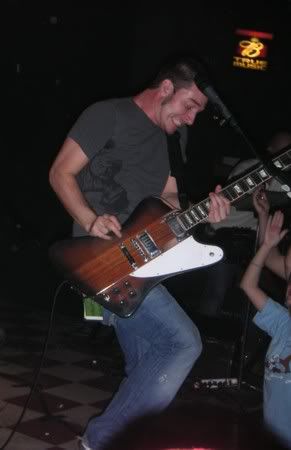 I got another Mae shirt, which I shall be flaunting all damn day!
Thank you Karianne...(Paquita)...for putting up that picture so I could steel it from you! haha
After the concert, came home with some of the girls...watched D.E.B.S for the 43954678509568730687 time!!...(Mmmm!)...Drank a bit, and others smoked! Annnnnnnd yup! *eg*
Okay, I'm done!!
....Grrr....Arrrg....